We are all wired up to technology, and consequently, we own multiple devices, don't we? Well, in such a scenario, losing data at some point is inevitable. In fact, a recent survey by Reflection suggests that about 32% of computer users experience data loss every year!
What is Data Recovery?
Data recovery refers to the process of retrieving corrupted, lost, formatted, or damaged data from secondary storage when the data can not be fetched in a usual way. Devices such as hard drive, USB, or SD cards hold personal or business-critical data, which, if lost, can cause substantial monetary or personal damage.
In fact, research confirms that modern hard drives store about 500 times more data than the amount that drives used to store a few decades ago, which obviously translates to amplification in risk IF the device is damaged. Therefore different data recovery methods are often adopted to salvage the otherwise inaccessible data from internal or external storage devices.
Whenever we talk about data, the first and foremost advice is to get data back up immediately.
3-2-1 Backup Rule:
Whenever we think of data protection, one fundamental rule pops in: The rule is 3-2-1! This rule is an acronym for the suggestion that you should keep at least three copies of your data, store two backup copies on different storage media AND have one backup copy located off-site. When it says to keep three backup copies of your data, it implies you need to have one primary data and two copies. Why though? Well, apart from physical or logical damage, your organization could fall victim to any ransomware attack. So, you have to have more backups in order to avoid further damage.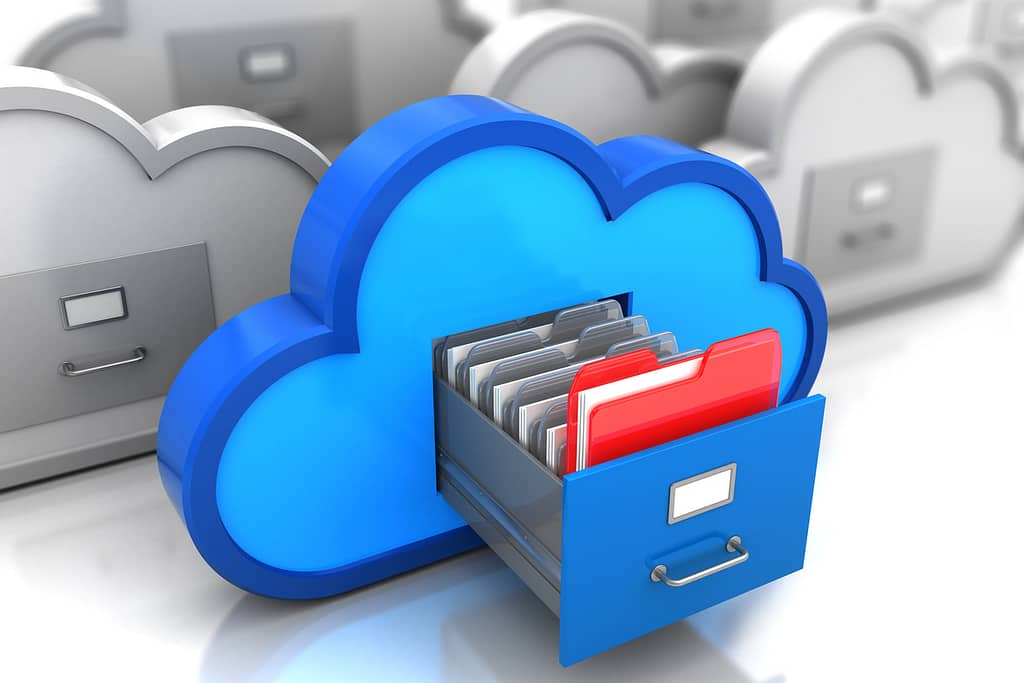 Having two backup copies stored on different storage media is essential because one device or media will fail sooner or later—just like hard drives crash sometimes. A great practice can be to keep primary data on your internal hard drive, one backup on the cloud, and another one on digital tape. One backup copy on off-site is an obvious one: if a local disaster damages all the copies of your data present at the location, the remote site backup will still remain intact. This off-site location can ideally be Cloud storage, which can keep your data secure.
However, assuming that one has not backed up their data, this is where the problem begins. Whether it's family photos, your favourite playlist, or some sensitive information, it can be a stressful task to recover data if it's lost. When it comes to recovering this data, one of the popular methods is DIY data recovery. But is it worth the risk? NO. Let's discuss these dangers of DIY data recovery.
Opening the Drive
Opening the failed hard drive yourself is one of the most common mistakes people make. A quick online search brings you multiple video tutorials that claim to guide you precisely on how you can open the hard drive and fix the problem (mostly noise, or the "click of death"). Now the problem is that if a non-specialist opens the drive, they can cause—unintentionally—irreversible damage to the data.
Small particles of dust will penetrate an otherwise sterile environment in which the hard drive operates, and could cause the read/write heads to fail upon the next power-on attempt. Not to mention the fingerprints left on the surface, and the extreme vulnerability of the internal parts. So when a problem occurs with your storage device, it is more like dealing with a fracture: online videos claim to have the solution, but in reality, you need to go to the medical specialist to fix your bone for you.
Putting Your Hard Drive in the Freezer
Well, we have an old myth that if you put your broken storage device in the freezer, it comes back to life. Let me tell you this: it does NOT work, and it is a bad idea! Why? Simply put, storage devices work at room temperature, and as soon as you take one out of your freezer, it begins returning to its normal temperature, which leads to condensation on both the outside as well as inside of the device.
A study by Gillware also suggests that the hard drive freezer trick only leaves moisture in the platters, which lead to condensation even if the device has been appropriately double-bagged before being placed into the refrigerator. The condensation can directly impact the platter surface of your failed hard drive, which can cause significant damage to data, and you may never be able to retrieve your deleted files.
Using DIY Recovery Software
The quickest course of action is to go for DIY recovery software. Now the question is: is it reliable? In this era of open source tools and available technology, you can easily find a data recovery software that works perfectly for your external storage devices such as SD cards, or a USB. However, it is suggested not to use the recovery software on the same system on which you have lost data. Why? The reason is that the software will overwrite more data on to your drive, and this can quickly destroy any lost or deleted files.
All in all, it's dangerous to go for DIY data recovery methods. So what can you do to recover essential data?
Get Help from Professionals
Typical data loss occurs either due to physical damage or logical damage. In the case of the prior scenario, device damage can be irreversible, and therefore you are required to seek help from professionals immediately. In the latter case, you can retrieve data via recovery software; however, the risk of overwriting your internal drive stays there.
The best you can do is get in touch with a professional data recovery company that offers expert data recovery services. Reliable companies such as TeraDrive offer recovery services for pretty much every digital data-carrying device, including hard drives, mobile phones, SSD drives, USB devices, memory cards, and RAID arrays. With an experience of over 14 years under its belt, team TeraDrive specializes in data recovery from all types of devices and operating systems in the event of lost or deleted information.
Comments? Send us an email